Seaward Bound
Vol. 2, 2020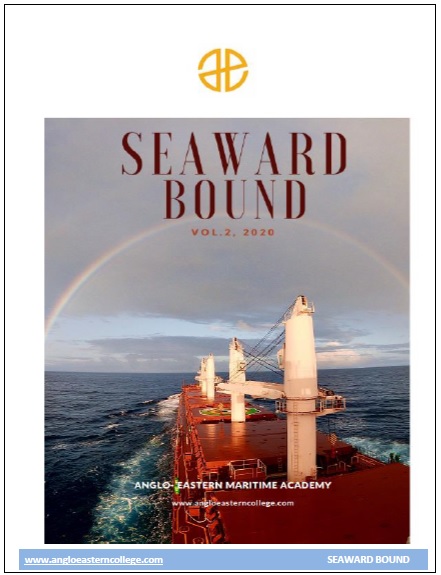 It's time for another edition of Seaward Bound. The world as we know it has changed overnight. The AEMA Campus, like thousands of educational institutions around the world has closed its doors in an attempt to control the spread of the COVID virus. Nevertheless, education and skill acquisition has not been compromised. We continue to work remotely and diligently to deliver the best training to our cadets.

As the 2020 batch of Deck & Engine cadets prepare to join the work force, we are, more than ever, conscious of our responsibilities towards producing world class seafarers, the backbone of the global trade and economy.
01 PRINCIPAL'S FOREWORD
02 ARTICLES BY FACULTY MEMBERS

06 KNOW YOUR TEACHER
08 ARTICLES BY CADETS

13 BOOK/ MOVIE REVIEWS BY CADETS
20 PHOTOGRAPHS BY CADETS

22 SKETCHES BY CADETS
24 EVENTS AND ACHIEVEMENTS
To download the latest edition of Seaward Bound please click on below given download button.