Multi-Dimensional Blended
Learning Style
Our multi-dimensional "Blended Learning" approach combines multiple delivery media that are designed to complement each other and promote learning and application-learned behaviour. Blended learning mixes higher quality of mentee experience through face-to-face classrooms and structured "on-the-job" training from experienced mentors, live e-learning, various event-based activities and self-paced web-based courses on our Competency Management System. Collaborative learning, on the other hand, implies a more dynamic communication among many learners that brings about knowledge sharing.

At AEMA, we believe in providing our cadets with top-notch facilities
and opportunities for their successful future.
We walk the extra mile for our candidates and adhere to the highest quality standards.

Our world-class maritime academy is built on the foundation of excellence. Along with our training centres in India, we operate in the Philippines, China and Ukraine to support the career goals of our cadets worldwide.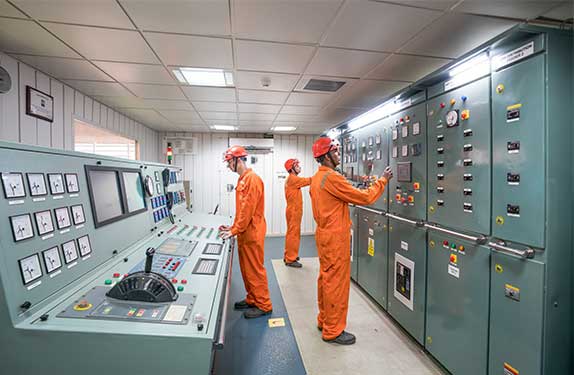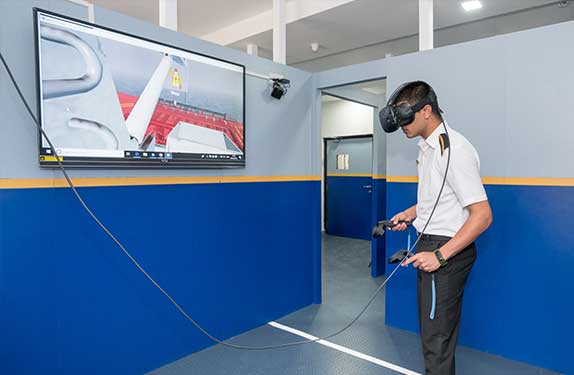 Our state-of-the-art
facilities include
We understand the importance of recreation in a cadet's overall growth and professional development. For an elevated experience, AEMA has various leisure activities in the campus such as basketball, football, volleyball, badminton, table tennis, carom and chess. The recreation room is fully equipped with a flat-screen TV and DTH facilities, so that cadets may relax, unwind and socialise here at the end of the day.
For the physical well-being of our students, AEMA has a state-of-the-art gymnasium in its campus. Additionally, a safe swimming pool is also provided for regular lessons to cadets under the guidance of qualified instructors.
Boarding and Lodging Facilities
As our campus caters to residential programs, we are fully equipped with excellent hostel facilities which comprise of twin/triple sharing rooms. For added security and discipline, full-time wardens are present along with qualified medical supervisors. The canteen/food service area is a mixed cuisine hall and the diet is planned to be balanced, wholesome, delicious and nutritious for each student.
"The Anchorage" is an in-house kiosk operational at AEMA campus and caters to the minor daily needs of cadets including eatables, snacks, personal toiletry items, stationery and more. Students can avail of these items by payment in cash.